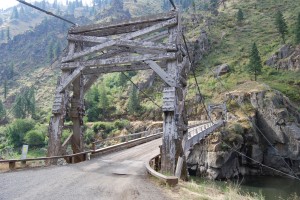 Gene Meinen, Supervisor
4682 Highway 13
Kooskia, Idaho 83539
Phone: (208) 926-4471
Cell: (208) 983-8763
Fax: (208) 926-7721
Email: icroads@qroidaho.net
YOUR ROADS ARE OUR PRIORITY!
Administrated by the Office of the Board of County Commissioners
With 17 employees we maintain and/or upgrade 476 miles of Idaho County roads reaching from the south Warren-Burghdorf, east Elk City-Dixie, west Joseph Plains and north Kooskia- Kamiah areas.
The main shop in Kooskia is located one mile South of Kooskia on Highway 13. It houses the administrative office with Gene Meinen, Road Supervisor. The major mechanic operation for both the Road Department and the Sheriff's Department are under the same roof.
For concerns regarding your roads contact us:
Kooskia road foreman Daryl Kinzer – 208-926-4471
Riggins road foreman Joel Chambliss – 208-628-3608
Elk City road foreman John Enos – 208-842-2280.
---