Recycling is Good for Business
Did you know that recycling could lower the cost of trash disposal?  Idaho County Recycling (ICR) has three programs that help your bottom line and the environment! Click here for flyer
Bag-It
Simplify your recycling. The Bag-It system, which includes four, exchangeable recycling bags and a two-bag rack is available to purchase at Idaho County Recycling sites   When a bag is full, take it to an ICR recycling site and exchange it.  The handy system sells for $42.00 and is also available for businesses.  Call 983-2843 for more information or to order the Bag-It system, please fill out the Bag-it Form.
Shredding

Paper shredding services include a 65-gallon secured cart and padlock with NO monthly rental cost (refundable deposit of $40.00 per cart applies).  Shredding rates are $22/full cart and $11/half cart (after the first full cart).  These shredding services are provided/billed directly by Lewis Clark Recyclers Inc. of Lewiston, Idaho. LCRI is a National Association of Information Destruction (NAID) certified for mobile/onsite services. Idaho County Recycling receives a share of shredded paper returns.

Please click here for form.
Idaho County Recycling accepts flattened cardboard at all sites during regular collection hours.  Outside of regular collection hours, ICR provides cardboard compacting at Cash & Carry Grocery, 222 E Main Street in Grangeville for a small fee.  Cost varies depending on cardboard volume but is generally $25 per month.
To download forms visit:
Cardboard Compacting Brochure
Cardboard Compactor Subscription
Event Recycling Drums
Idaho County Recycling provides large and small bottle and can recycling drums and/or containers for your event. ICR will drop off containers and pick up empty containers. Event coordinators are required to sort, empty, and rinse collected bottles and cans and bring them to an ICR recycling site.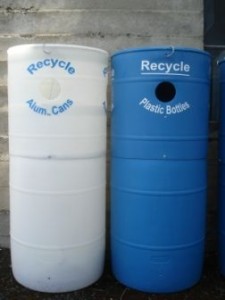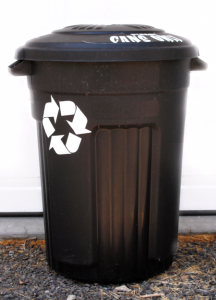 For more information or to get
drums for your event, please
contact Idaho County Recycling
at 983-2843 or 983-2821.